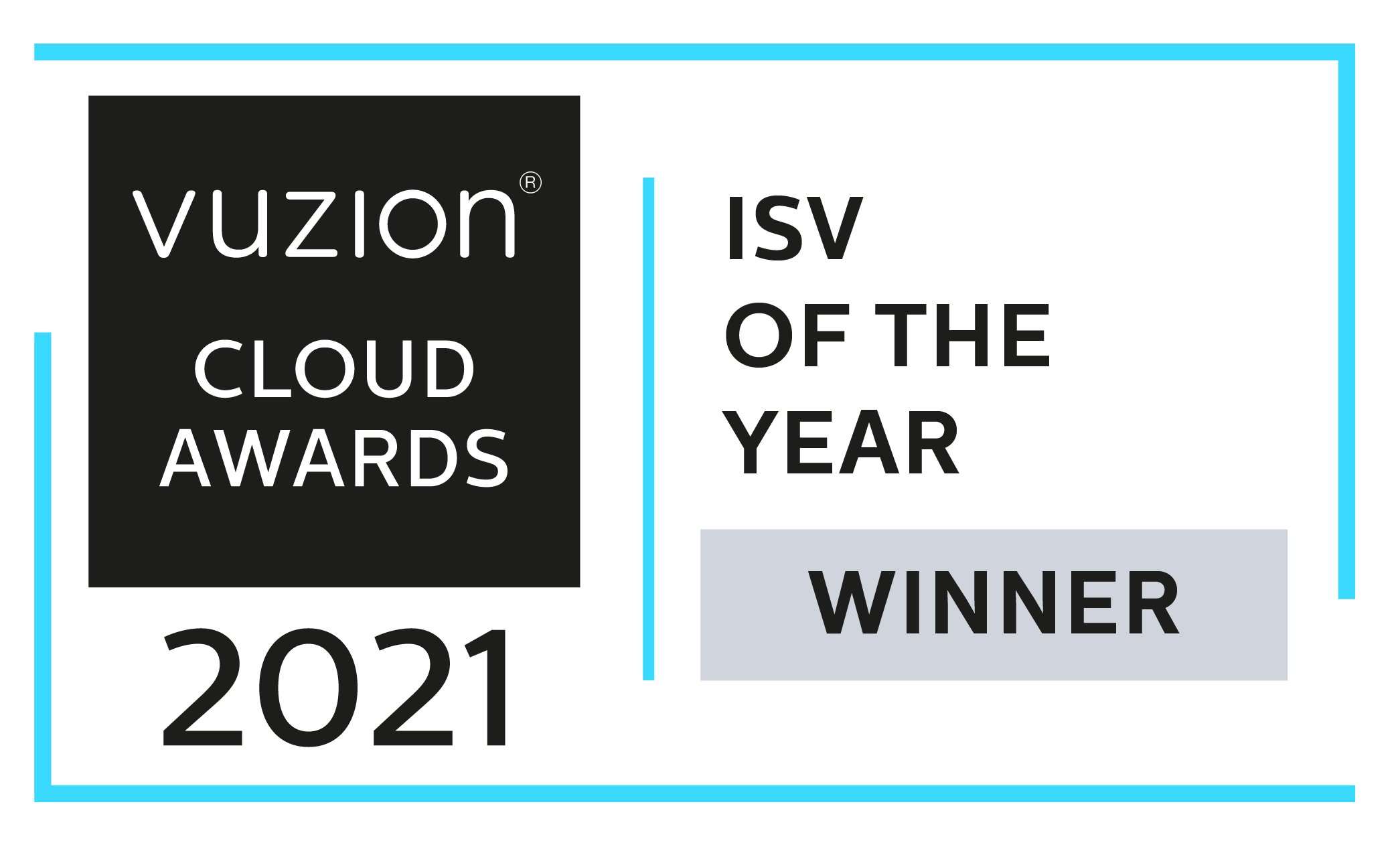 We are delighted and very proud to announce that, after being shortlisted as a finalist at the Vuzion Awards 2021, we have been chosen as the winners of the ISV of the Year category.
The presenter of the award  Julian Dyer – Vuzion CTO commented that "we were impressed in particular with the Engeneum entry because it was a very detailed and strong awards submission with a relatable story.'  He also said  'Engeneum prides itself on getting to the heart of what their customers do, understanding the way their business operates, in order to deliver solutions that will bring tangible results. They have aggressive growth plans but with their customers at the heart of everything that they do. "
Chris Haden, CEO of Engeneum said "we are absolutely thrilled with to be presented with this award and would like to take this opportunity to thank you to our wonderful team; without them this would not have been possible.  We'd also like to thank Vuzion for organising such a fantastic event and for all their continued support over this past year."
This annual event is run in affiliation with the Cloud Industry Forum, and sponsored by Microsoft, and cyber security providers Acronis and AvePoint, the awards are designed to recognise the achievements of Vuzion's partners.
Due to Covid-19 restrictions the awards night was a virtual event, with partners joining Fareham-based Vuzion from across the UK and Ireland.
Craig Gordon, Head of Vuzion UK, says, "2020 was a year like no other for organisations and individuals alike. But IT, and particularly cloud, enabled businesses to continue working when having to suddenly move to a remote working environment."
"2020 was one of the busiest years for us as a cloud solution distributor, and for our partners delivering this vital IT to their customers. These awards recognise the commitment and dedication of our partners in what was a challenging year for everyone."
Joining the panel of presenters to announce the awards were experts from the IT world, including Alex Smith and Denis Meade from Microsoft, Ronan McCurtin from Acronis, and Hani Wuhush from AvePoint.