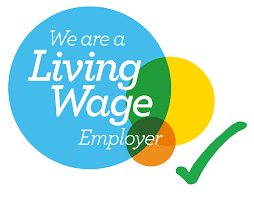 Engeneum, a  leading force in Data Capture, Classification of in-bound e-mails and secure portals for ePayslips, Invoices, HR records and Royalty statements , is proud to announce its accreditation as a Living Wage Employer. This prestigious recognition underscores Engeneum's steadfast commitment to prioritising the well-being and prosperity of its workforce. 
 The Living Wage accreditation is a testament to Engeneum's dedication to fair compensation, acknowledging that employees deserve a wage that provides for a decent standard of living. By becoming a Living Wage Employer, Engeneum sets an example for the industry, demonstrating that ethical business practices and profitability can go hand in hand.
What is the Living Wage? 
The Living Wage is a calculated hourly rate that enables employees to meet basic needs like housing, food, and transportation, as well as provide for their families. It is not only a legal minimum wage but a benchmark that reflects the true cost of living. 
Engeneum's decision to pursue Living Wage accreditation aligns with its mission to foster a healthy, motivated, and empowered workforce. By ensuring that employees receive a fair wage, the company is investing in their well-being and, consequently, the success of the business. 
Engeneum's CEO, Chris Haden, expressed their enthusiasm for achieving Living Wage Employer status: "This accreditation is great achievement for Engeneum. We believe in valuing our employees not only for their contributions to the company, but for their livelihoods as well. A fair wage is the cornerstone of a just and thriving community, and we are proud to lead by example." 
A Model for Industry Leadership 
Engeneum's dedication to ethical employment practices and its investment in employee welfare make it a standout model in its sector. By choosing to pay a living wage, Engeneum demonstrates a commitment to reducing income inequality and promoting economic stability within the community. 
The accreditation as a Living Wage Employer solidifies Engeneum's position as an industry leader in corporate social responsibility. This recognition will not only attract top talent but also strengthen the company's relationships with partners, clients, and stakeholders who prioritise ethical business practices. 
Moving Forward with Purpose  
With the Living Wage accreditation, Engeneum is taking a significant step toward creating a more equitable and prosperous future for its employees and the broader community. This achievement exemplifies the company's core values of integrity, fairness, and social responsibility.  
As Engeneum continues to innovate and lead in its field, it does so with a deep-seated commitment to its workforce, ensuring that they are not only valued for their contributions, but also for their well-being.