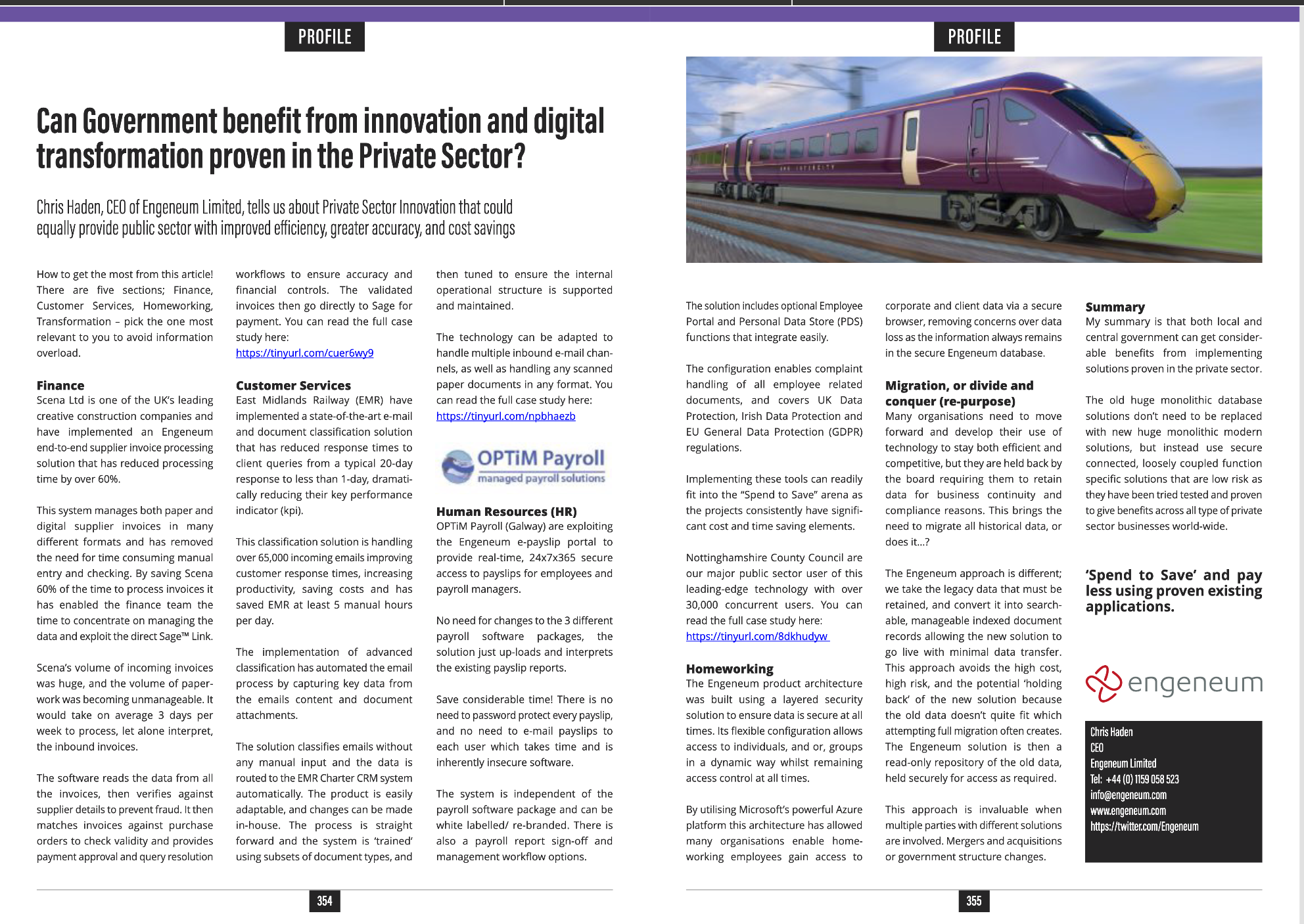 Private Sector Innovation is already transforming the public sector enabling improved efficiency, greater accuracy, and cost savings. Are you missing out?
Whether it's Finance, Human Resources (HR), Home Working or Customer Services local and central government entities can gain considerable benefits from implementing solutions already proven in the private sector.
Our recent feature in  Open Access Government uncovers the key benefits and how a 'spend to save' approach will consistently have significant cost and time saving elements on your business.
Engeneum have been transforming business for over 30 years and with all our industry leading portals available via the Digital Marketplace G-Cloud Framework, we've made it a super easy procurement process too.
If you'd like to have an initial chat please get in touch.