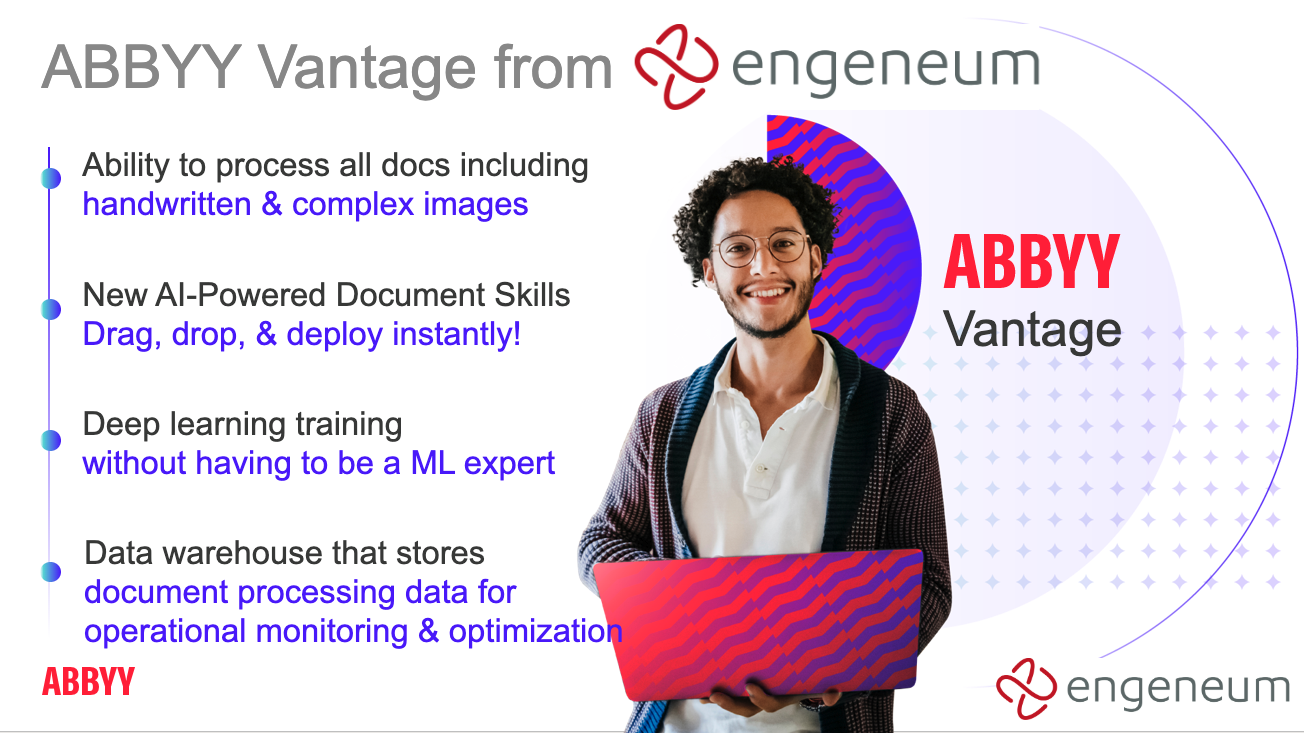 Engeneum are pleased to announce that they have extended their commitment to the ABBYY Partner Program adding ABBYY Vantage to the already strong portfolio of ABBYY products and services.
ABBYY Vantage is an Intelligent Document Processing (IDP) platform providing easily consumable AI "skills" that understand your clients' documents in a fast and simple way.
Vantage makes today's digital worker, and processes, smarter with pre-trained skills that read, understand, and extract insights from documents, helping enterprises accelerate digital transformation
By adding ABBYY Vantage to Engeneum's portfolio we can help businesses deploy Artificial Intelligence solutions quickly and effectively.
Chris Haden – CEO of Engeneum, and 35 year veteran of deploying data capture solutions, when we called it OCR, said "ABBYY Vantage is tremendous leap forward in delivering, cost effective, process improvement solutions to businesses globally"
Engeneum have been transforming businesses for over 30 years, get in touch here to learn more.