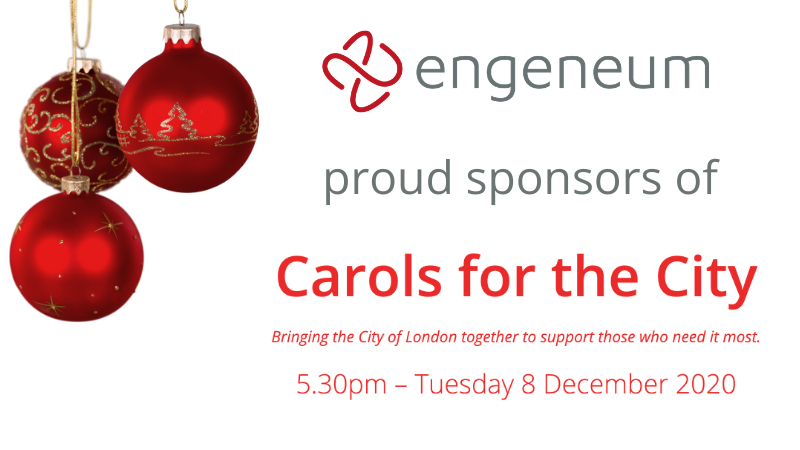 Engeneum are very proud to be sponsoring this years Carols for the City concert.
It is a tradition of the City of London for many of its Livery Companies and businesses to hold Christmas Carol Services in early December, however this year this is not possible owing to the Covid-19 restrictions in force. The Lord Mayor has therefore decided to host, in conjunction with the VOCES8 Foundation and the Worshipful Company Information Technologists, a live-streamed service for the whole City.
This year Dame Mary Berry, one of the country's best loved cookery writers and television personalities will be joining HRH Prince Edward and The Lord Mayor of the City of London for an online traditional carol service in aid of four City charities. Led by our Smithfield neighbour, the Worshipful Company of Information Technologists, and VOCES8 (one of the worlds leading a cappella groups – based in the City), Carols for the City is the City of London's first joint Christmas Carol Service, and will be streamed live online on Tuesday 8 December at 5.30 p.m.
As this event is to be available online, there is no limit to the number of people who can attend.
All are welcome. Please visit www.carolsforthecity.org for more information.